I've been looking around at my bare walls lately and thinking that they need some dressing up. So, what's the perfect solution? Wall decals, of course!
I have spent countless hours scouring the pages and pages of vinyl wall decals on Etsy, but I haven't been willing to part with $50 to $100 for something that I felt I could create myself. And the beauty of making it yourself is that you can make something that is unique and customized to fit with your space perfectly. And if you are impatient like I am, you can have this project up on your walls in a couple of hours from start to finish instead of waiting on the mail to deliver the one you bought online. Sweet.
**First of all, just want to mention that I have seen this project idea before, but I cannot recall where.**
Materials
- contact paper (preferably a solid color) ($5.68); scissors ($2); X-Acto knife ($5)
Step 1
- Draw your shapes onto the back of the contact paper.
(Note: If you are interested in making the chick decal as shown here, then cut the shapes using the following dimensions (or adjust to make bigger or smaller while keeping the same height-width ratio): The big birdie is 21 cm wide x 13 cm tall, the medium sized birdie on the right is 16 cm x 10 cm, and the small one is 10 cm x 7.5 cm.)
Step 2
- Cut out the shapes.
Step 3
- Use the X-Acto knife to cut out the eyes.
(Note: This was challenging, for me at least. If you find that you've accidentally given the little birdies angry expressions (ha ha), then just cut out some more contact paper and cover the eyes. It is hardly noticeable that you had to redo the eyes.)
Step 4
- Apply the contact paper shapes to the wall. The nice thing is that contact paper is removable, so you can reposition the shapes as many times as needed.
Here is another decal I made for the half bath downstairs.
And here is a tree that I made to test out whether contact paper cutouts could pass as vinyl wall art.
Since I already posted one with my baby, Heidz, here is one of her sister, Jini, in front of the wall art. :)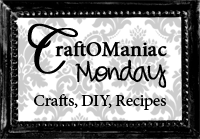 My wall decals were featured at Beyond The Picket Fence! Thank you!!!